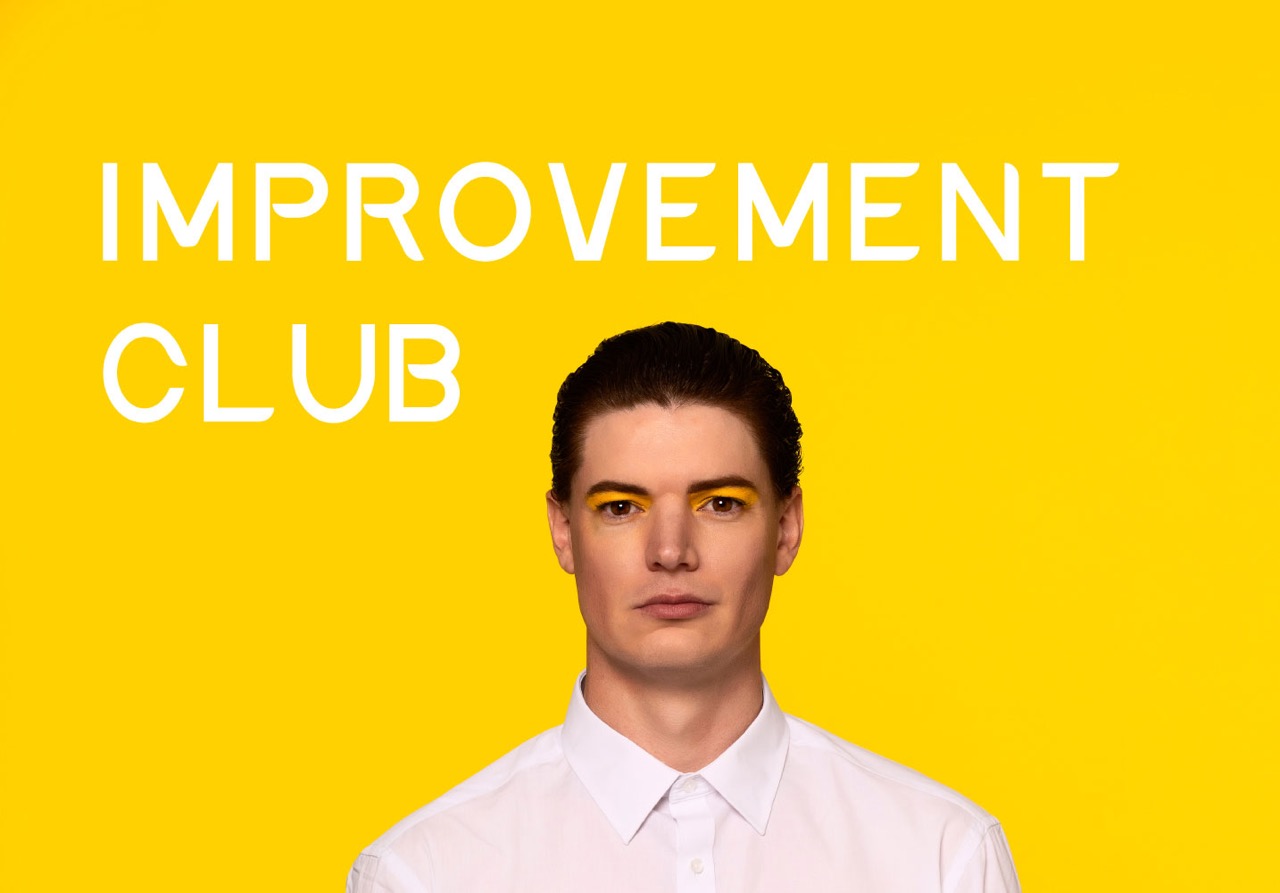 Promotional Image by: Cameron Etchells
Production Images by: Daniel James Grant
UPCOMING DATES - 2019 - TBC
Check back for upcoming dates or sign up to our e-newsletter.
About:
Are you destined for greatness?
One day Adam comes up with an idea that he's sure will change his life and the world: Improvement Club, an exclusive association with the singular goal of improving.
But as members join they begin to question him: What does improvement actually mean? Fitter bodies? Better brains? More dollars in the bank? A place for everyone at the table?
"Who cares," Adam declares, "as long as the club is always heading towards the stars and I'm always in charge!"
But his unsatisfactory answers lead to the first vote for leadership, and soon Adam finds himself on the outside looking in.
From razor-sharp writer Jeffrey Jay Fowler (FAG/STAG, Second Hands, The One) comes IMPROVEMENT CLUB, a surreal comedy about our infinite pursuit of excellence.
Described as Being John Malkovich meets The Office, this is The Last Great Hunt's second premiere work for 2018.
Reviews:
"Subversive and witty, playful and provocative: Improvement Club shines a light on the human need for connection and the ravages of ego, anxiety and male privilege." - SeeSaw
"Fowler is successfully broadening his playwriting skills. It is not easy to create a play that doesn't rely on naturalism to communicate and he is certainly proving to be an inventive and visionary theatre maker." - Theatre People
"Fowler's slick and at times stylised direction and writing – the show-stopping 'slow mo' scene is as filmic as it is theatrical – and the punchy performances from the cast - ensure the audience is taken along for the ride. - NOTED
The Creative Team:
Writer and Director: Jeffrey Jay Fowler.
Performers: Arielle Gray, Gita Bezard, Chris Isaacs, Frieda Lee and Mararo Wangai.
Set and Costume Designer: Sally Phipps
Sound and Lighting Designer: Joe Lui
Representation:
AUSTRALIA
Natalie Di Risio, Creative Producer
The Last Great Hunt
natalie@thelastgreathunt.com
Acknowledgments:
This project has been supported by the Australian Government through the Australia Council for the Arts, its arts funding and advisory body.