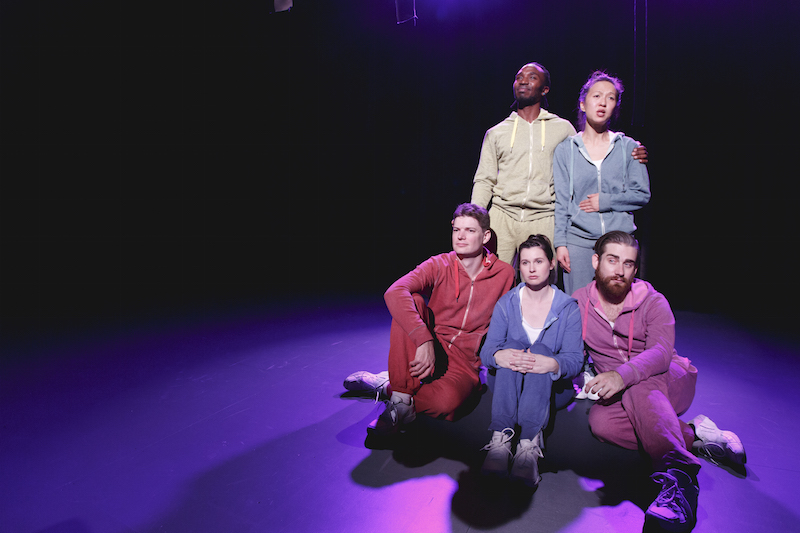 UPCOMING DATES - 2019 - TBC
Check back for upcoming dates or sign up to our e-newsletter.
About:
We all need a little advice from time to time. When it's all too hard; when love's getting you down; when you wish you knew how to dispose of a body.
But who can you turn to when the chips are down?
Meet The Advisors, for great guidance and first-rate recommendations. You need it, they have it. Advice for parents, advice on sex, advice for robots trying to pass as human.
This new work by The Last Great Hunt weaves together a universe of advice; the good, the bad and the ignorable. Come with The Advisors as they take you on a journey through the cosmos of well meaning suggestions, opening your eyes to all the things you didn't know you needed to know.
Ages 15+. Best suited to intimate/medium black box theatres and audiences of 100-400.
The Creative Team
Writer and Director: Gita Bezard
Writers and Performers: Jeffrey Jay Fowler, Arielle Gray, Chris Isaacs, Frieda Lee, Mararo Wangai.
Set and Costume Designer: Rozina Suliman
Design Assistant: Kaitlin Brindley
Lighting Designer: Karen Cook
Sound Designer: Brett Smith
Reviews:
"The Advisors is a collection of words to the wise, a Desiderata or Kipling's If for the way we live now" ★ ★ ★ ★ The West Australian
"The Advisors is fun, fast and insightful... a show packed with advice, tips and suggestions for how to live your life." - ★ ★ ★ ★ OUTinPerth
"Confrontational or comforting... Fun, thoughtful, and oft times tragic, The Advisors is well worth a watch… but that's just my advice." - 7.5/10 X-Press
"Beautifully crafted, The Advisors moves seamlessly and its wordiness and quick-fire delivery... [is] Wonderfully slick, it has excellent pace and is highly engaging." - Stage Whispers
"The Last Great Hunt is expanding by leaps and bounds in the Perth theatre scene and their work is consistently intelligent and high-calibre. This show is absolutely worth it." - Perth Arts Live
"Plenty of unsolicited advice served up with an abundance of good intentions and slick dance moves in an entertaining performance… The Last Great Hunt demonstrates their innovation and dedication to creating accessible theatre for diverse audiences." - Australian Stage
"The Last Great Hunt [is] the independent theatre company whose seven members have built a formidable repertoire over recent years and now tour their work around the globe from their Perth base." - From The Turnstiles
"We laughed, we cried, we gasped" - The Social Pages
"A cleverly written and eminently enjoyable new work." - We Love Perth
"Well-considered and at times quite captivating. Highly recommended for those in the mood for a good non-narrative." - Pelican Magazine
"There are many platitudes, and a lot of comic, disingenuous and culturally idiosyncratic suggestions." - Post Newspaper
Representation:
AUSTRALIA
Natalie Di Risio - Creative Producer
The Last Great Hunt
natalie@thelastgreathunt.com
NORTH, SOUTH & CENTRAL AMERICA
Laura Colby
Elsie Management
laurac@elsieman.org
www.elsieman.org
TEL:+ 1(718)797-4577